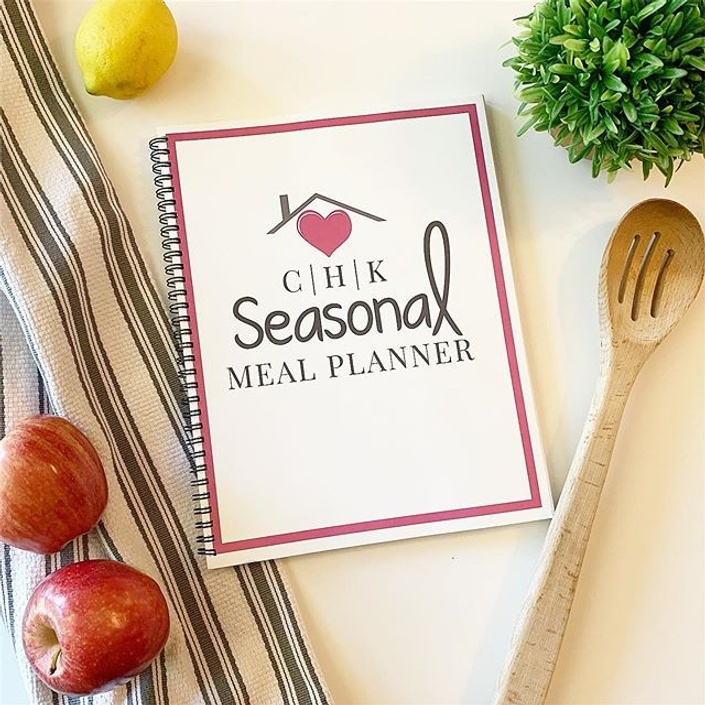 CHK Seasonal Meal Planner
A customizable all-in-one seasonal meal planner!
Our lives are built around the seasons and the traditions that accompany each one.
The calendar moves from month to month with each offering something unique, from celebrating certain holidays or special days unique to your family, such as a birthday or anniversary.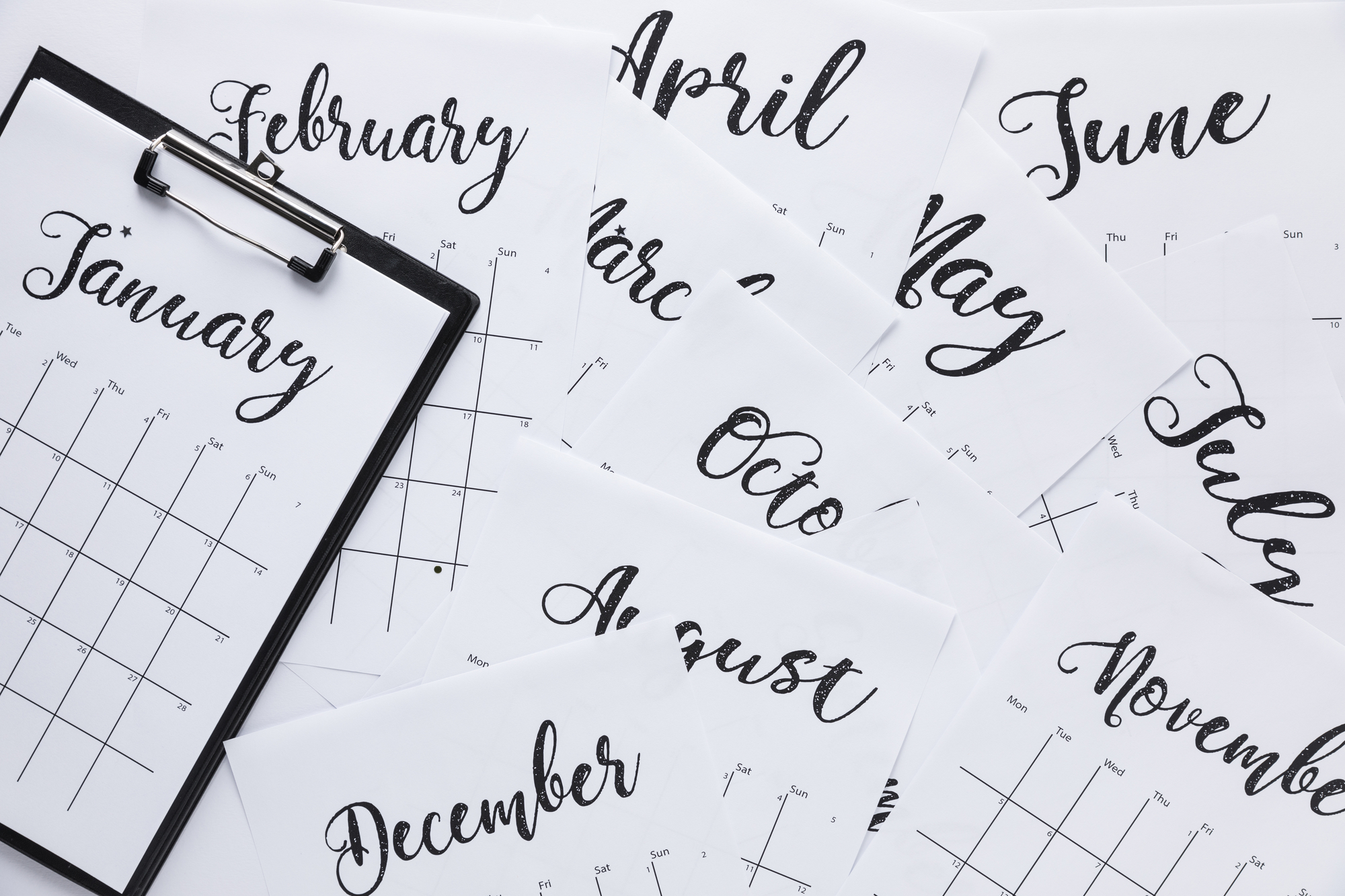 You want to make the most of each season, but life is busy and the calendar sometimes moves faster than we can keep up with it.
This was my struggle too.
How could I enjoy the season while taking time to plan for my family's special traditions AND plan for the meals that we eat every single day?
While the calendar may change quickly, one thing remains the same…
We gather around the table each day to eat breakfast, lunch, and dinner (and maybe a snack or two) ;)
As I was searching for a system that allowed me to seasonally meal plan, I realized there wasn't much out there.
There are LOTS of meal planners but none that allowed me to focus on our family's traditions, special days, and how we can make the most of each season.
So I set out to create an all-in-one meal planner to not only plan what we would eat each day but to also use the seasons and our traditions to gather around the table as a family.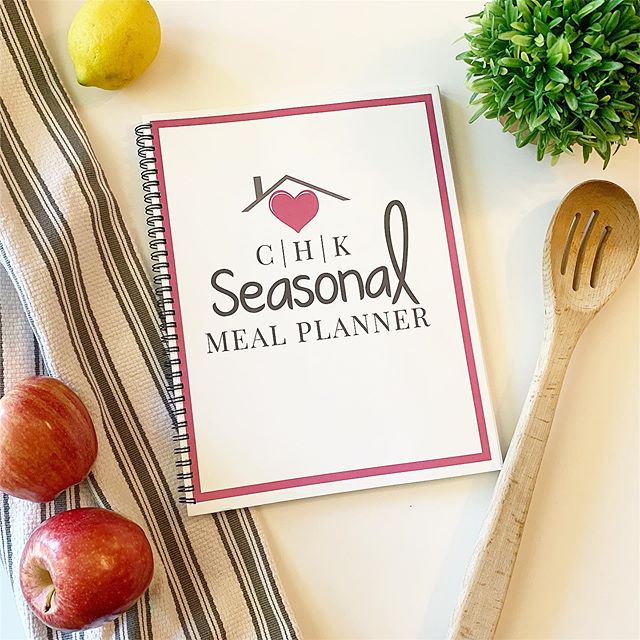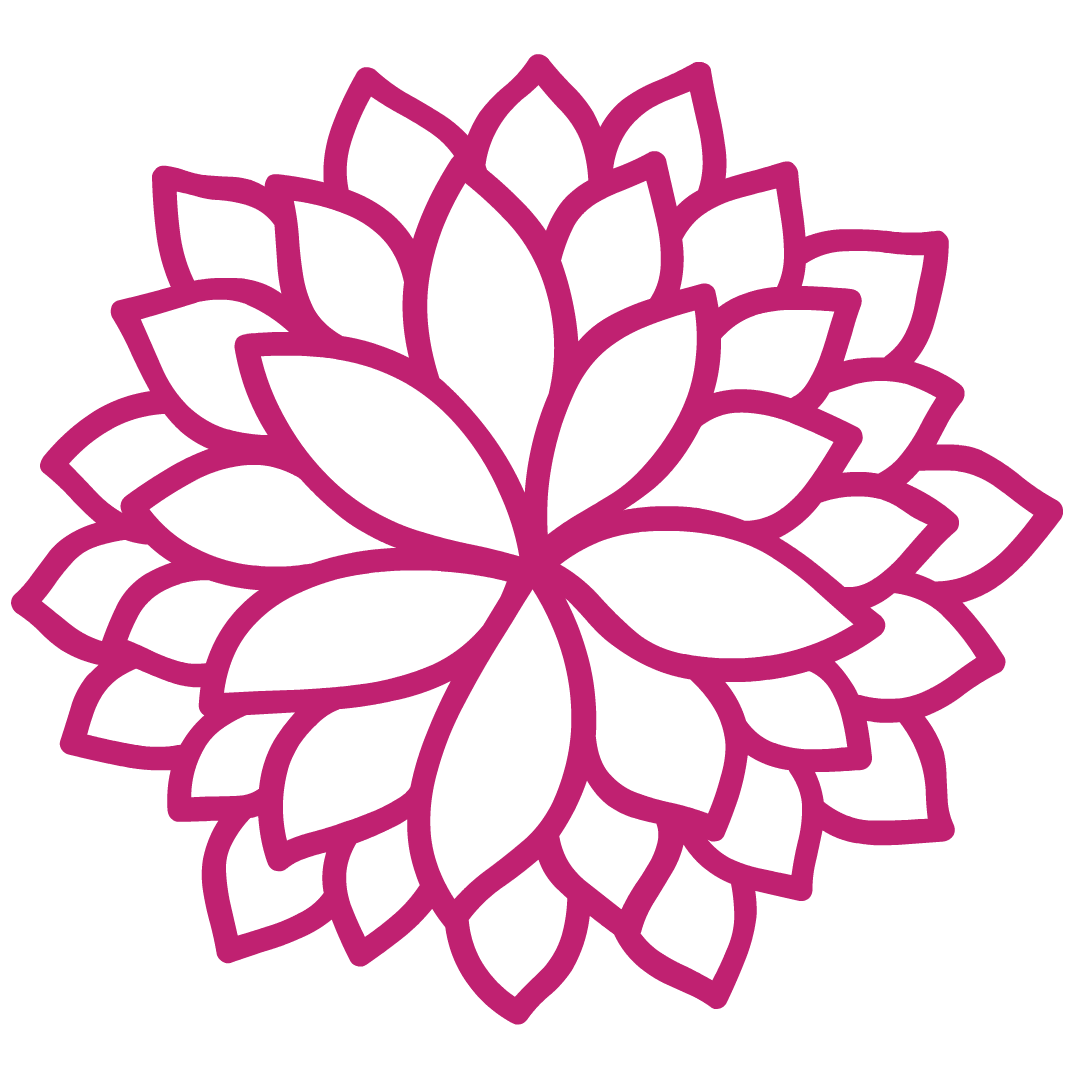 "The CHK Seasonal Meal Planner is way more detailed than any other meal planner I have seen! I love that not only does it help me plan for the entire month but it also makes weekly planning so easy by helping me think through my week so I know what nights to plan easy meals and what nights we can experiment. This really is my favorite new planner!" ~ Amy A.
The CHK Seasonal Meal Planner will allow you to plan your meals with purpose and intention as you think through special days, holidays, and what each season uniquely offers.
It will guide you, step-by-step, through planning each month allowing you to save time and money.
This unique meal planner will hold your hand and take the stress and overwhelm out of planning easy, family-favorite meals.
Plus you will naturally include seasonal elements into your monthly and weekly meal planning!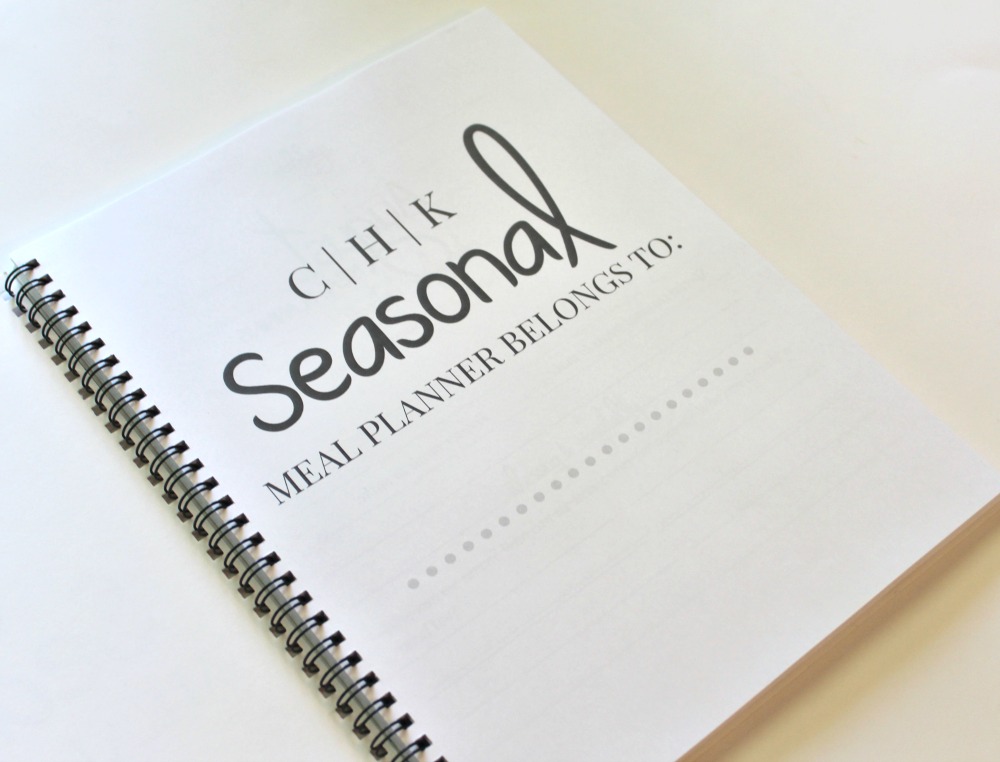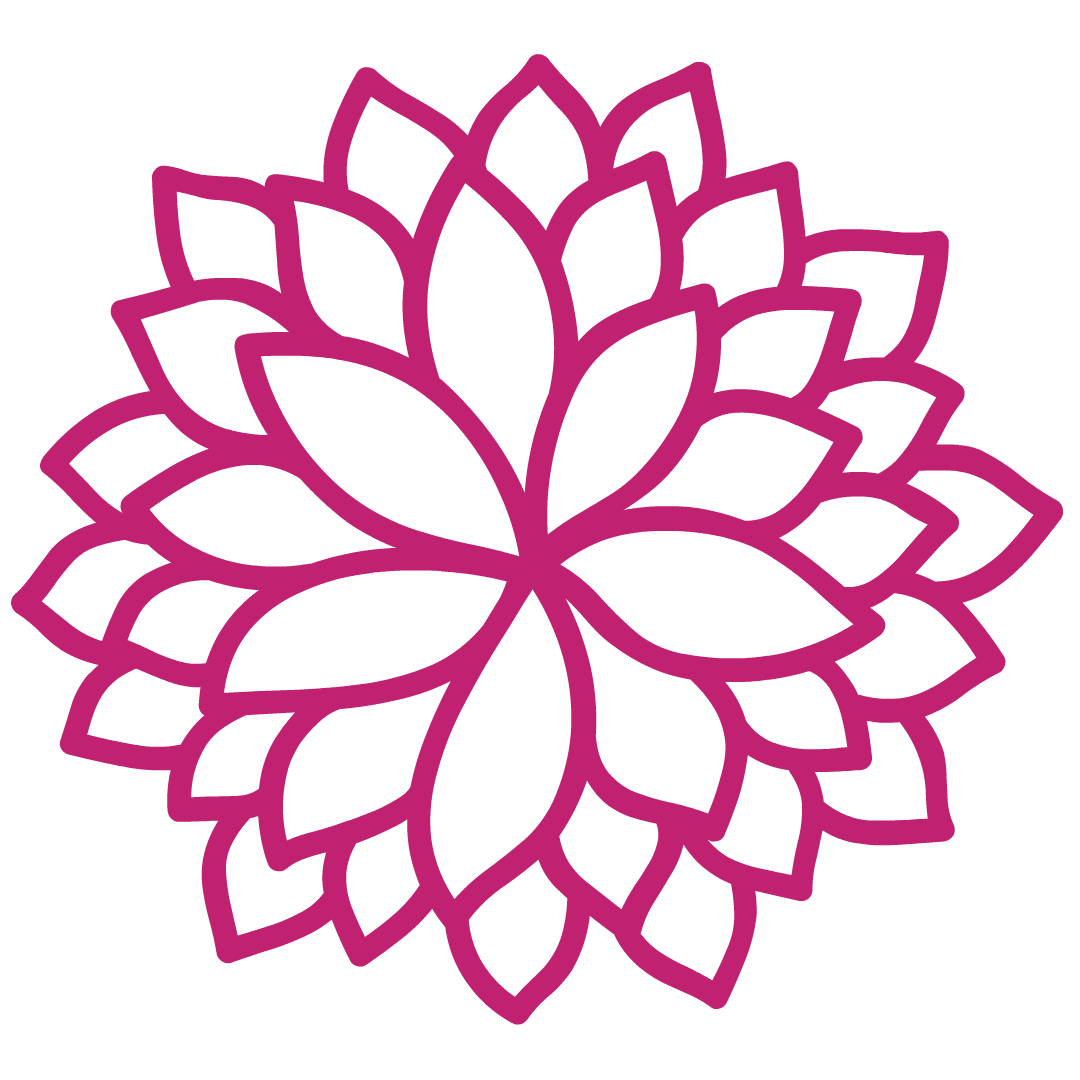 "Finally a meal planner that thinks beyond what we are eating for dinner this week! I LOVE that the CHK Seasonal Meal Planner starts with seasonal planning first so we never miss out on our favorite seasonal treats." ~ Sara V.
This course is closed for enrollment.
Let's Take a Look Inside...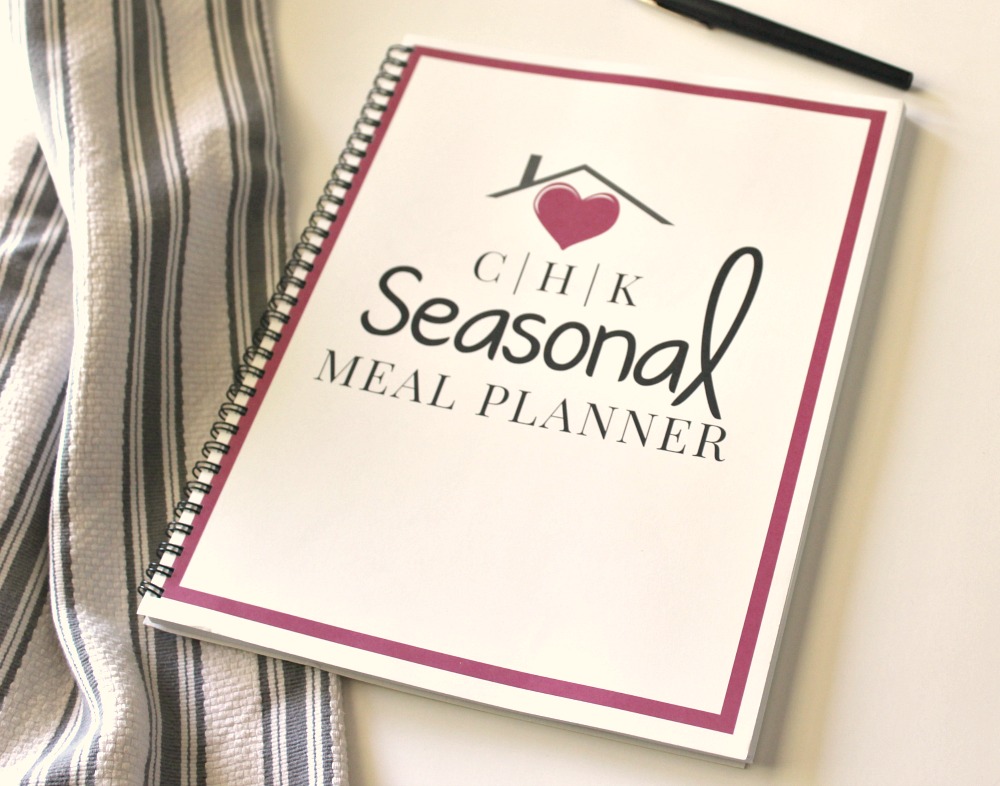 The beauty of The CHK Seasonal Meal Planner is that it is thoughtfully designed to include three specific planning sections.
The three sections include:
Seasonal Planning -- to help you think through each season of Fall, Winter, Spring & Summer
Monthly Planning -- to guide you through all 12 months of the year
Weekly Planning -- to assist you each and every week
Each section will help you to streamline the entire meal planning process!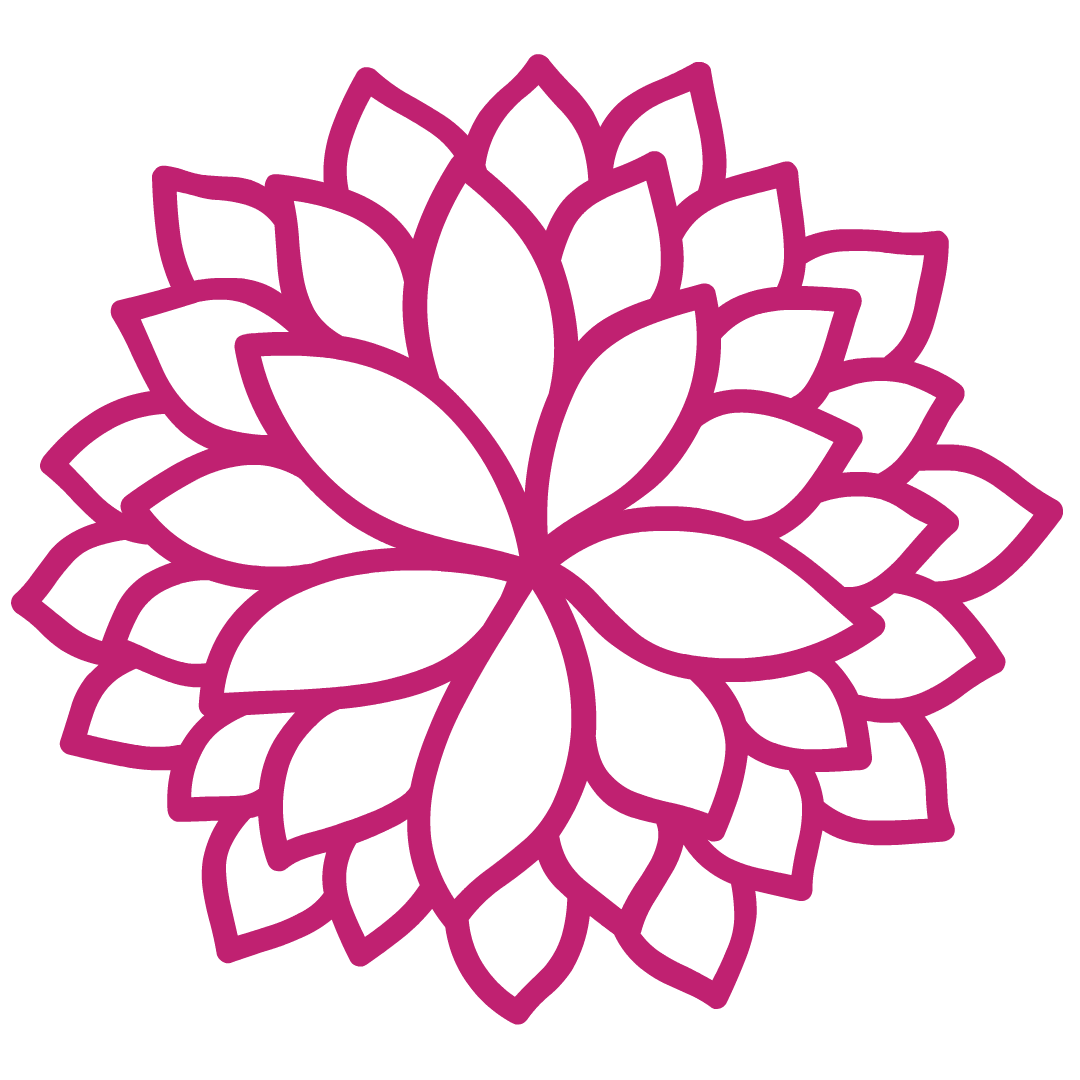 "The CHK Seasonal Meal Planner is what I never knew I always needed! Thanks so much for creating such a detailed planner. In under an hour, our meals are planned for the remainder of the year... whoo-hoo!" ~ Meghan W.
Seasonal Meal Planning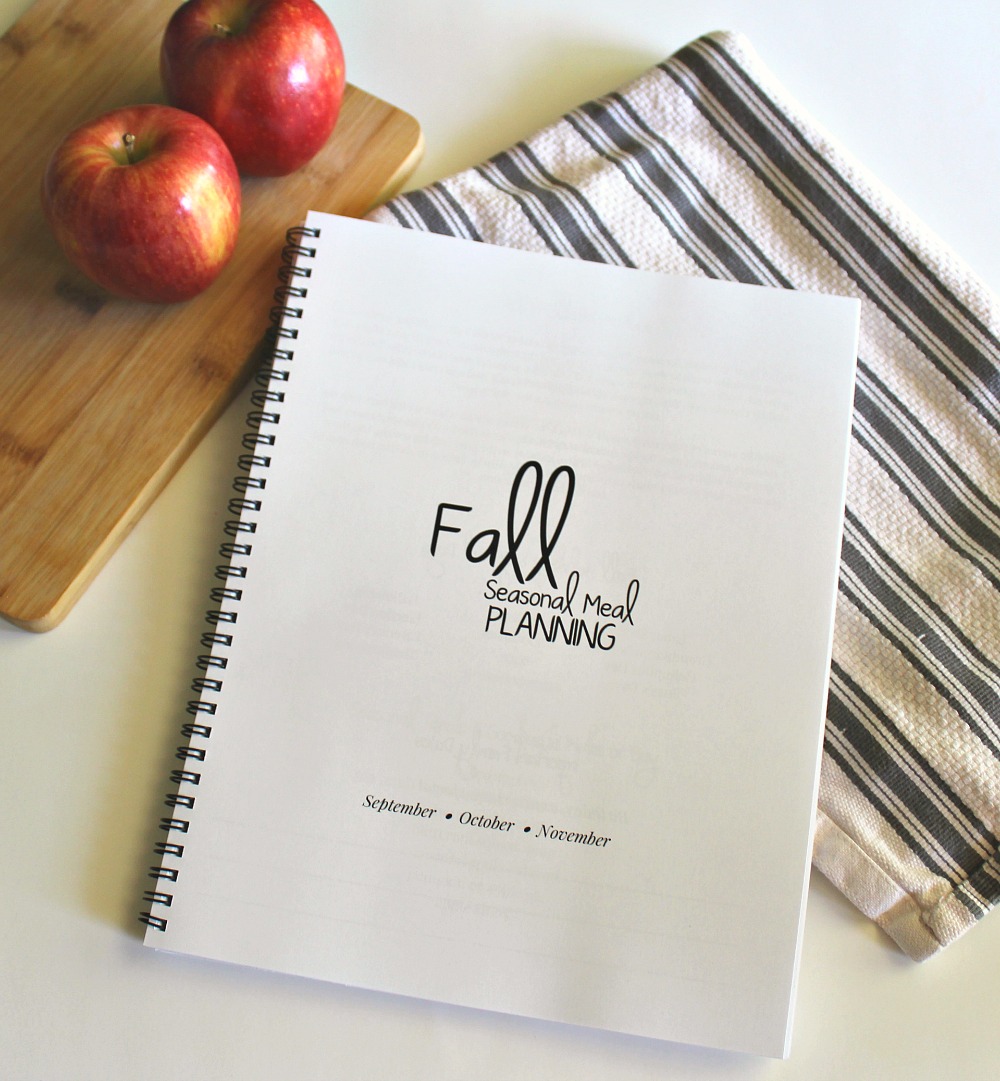 Each season is unique and special.
Fall welcomes the refreshing crisp and cool temperatures after a hot summer.
Winter bridges the gap from the festive holiday season and the long, dark days where we cozy up indoors.
Spring brings fresh new life as we begin to spend more time outdoors.
And summer allows us to indulge in all the fresh in-season produce we have harvested all year long.
There is something special about every single season, and every family has unique traditions and special days that accompany each season.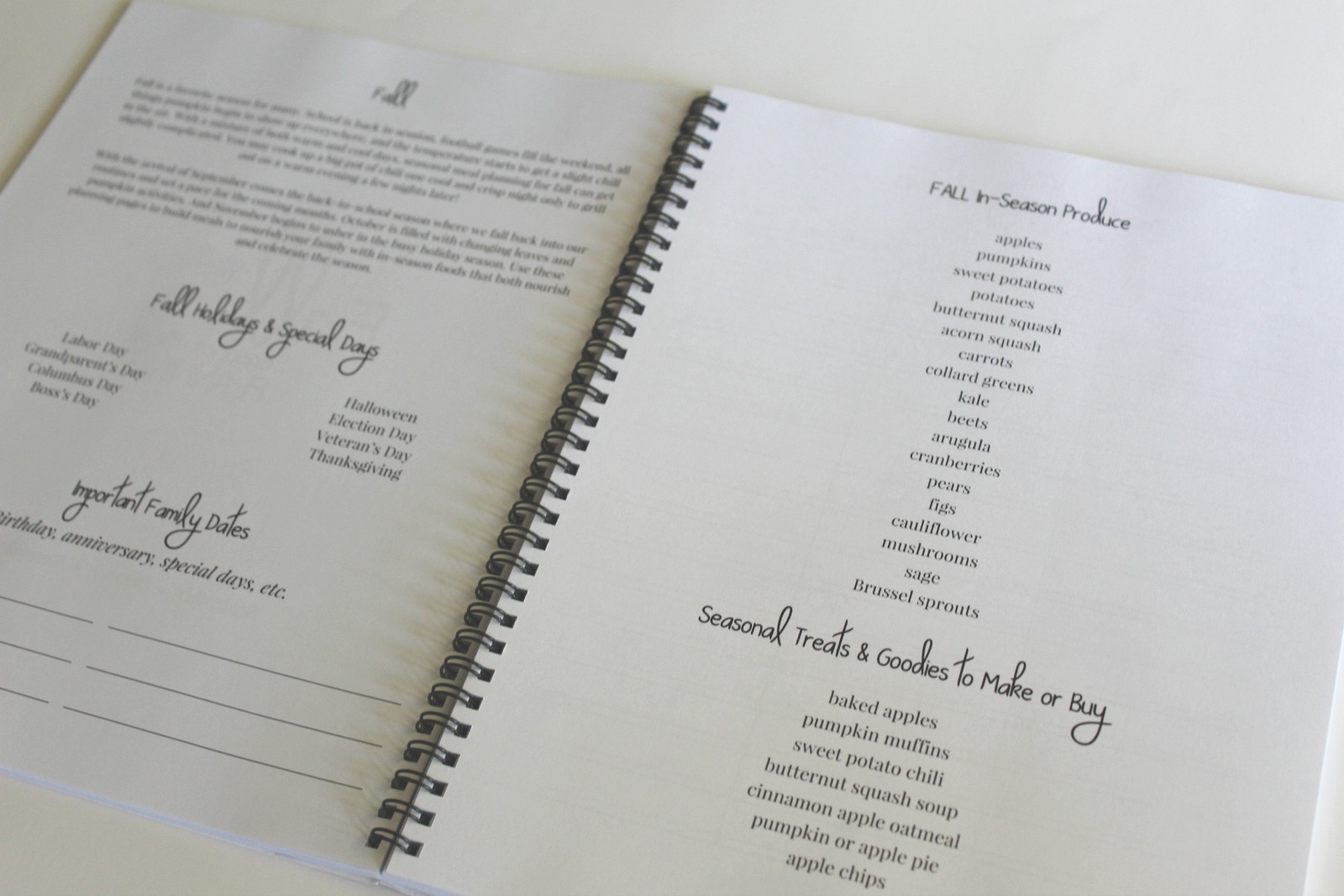 The Seasonal Planning section inside the CHK Seasonal Meal Planner will walk you through each season so you can thoughtfully plan your family's favorite meals.
It is built to help remind you about in-season produce, special treats and meals you only make during this time of year, and holiday traditions and special day celebrations.
All wonderful things you want to remember to make the most of each season!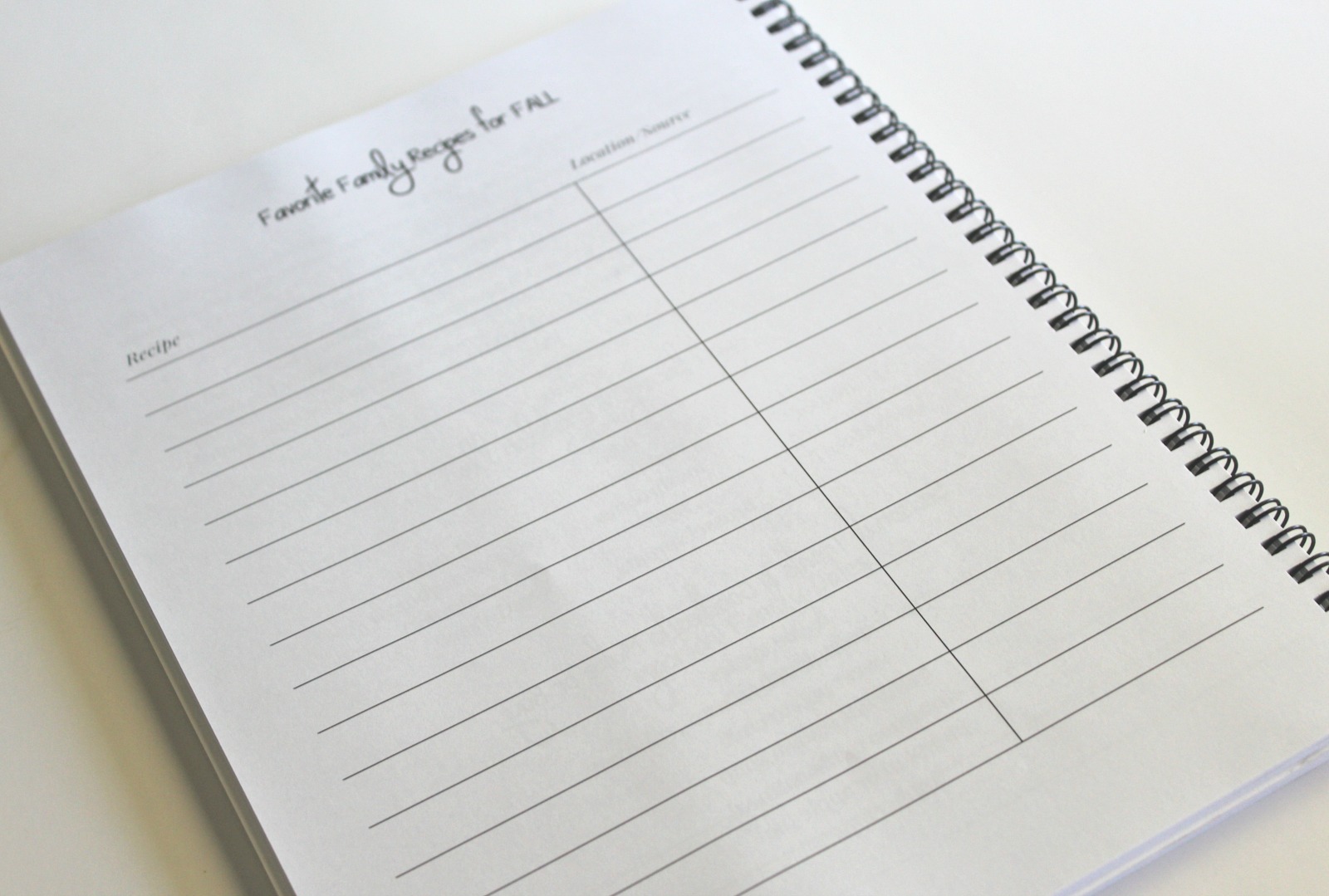 Monthly Meal Planning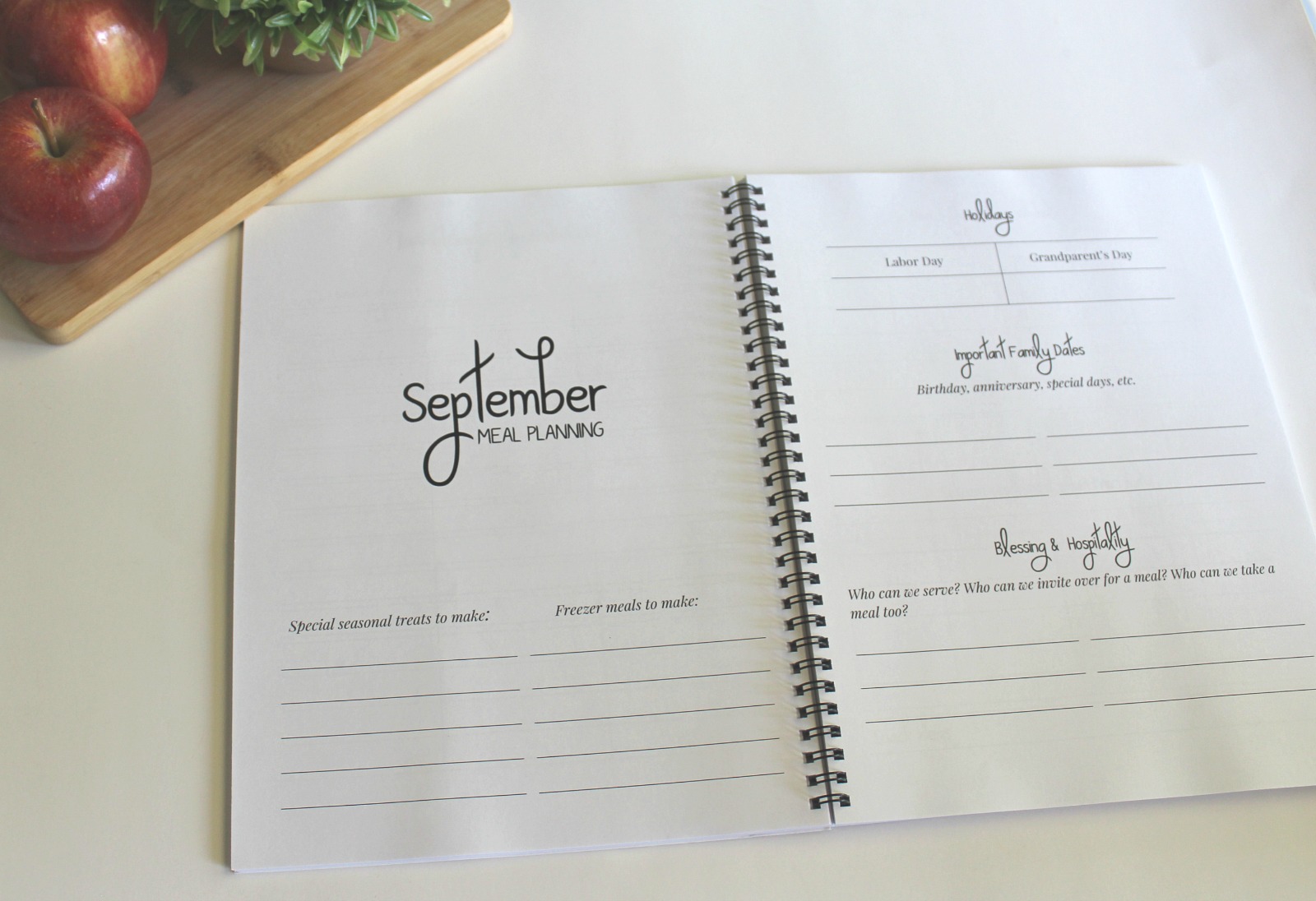 Once you have thought through the incoming season, it's time to zoom in a little to plan for your entire month.
Every single monthly section is designed to give you space to think through what is happening during those four to five weeks that you need to remember.
It includes holidays and special days such as birthdays, etc. as well as space to plan for making seasonal treats and stocking up the freezer for future meals.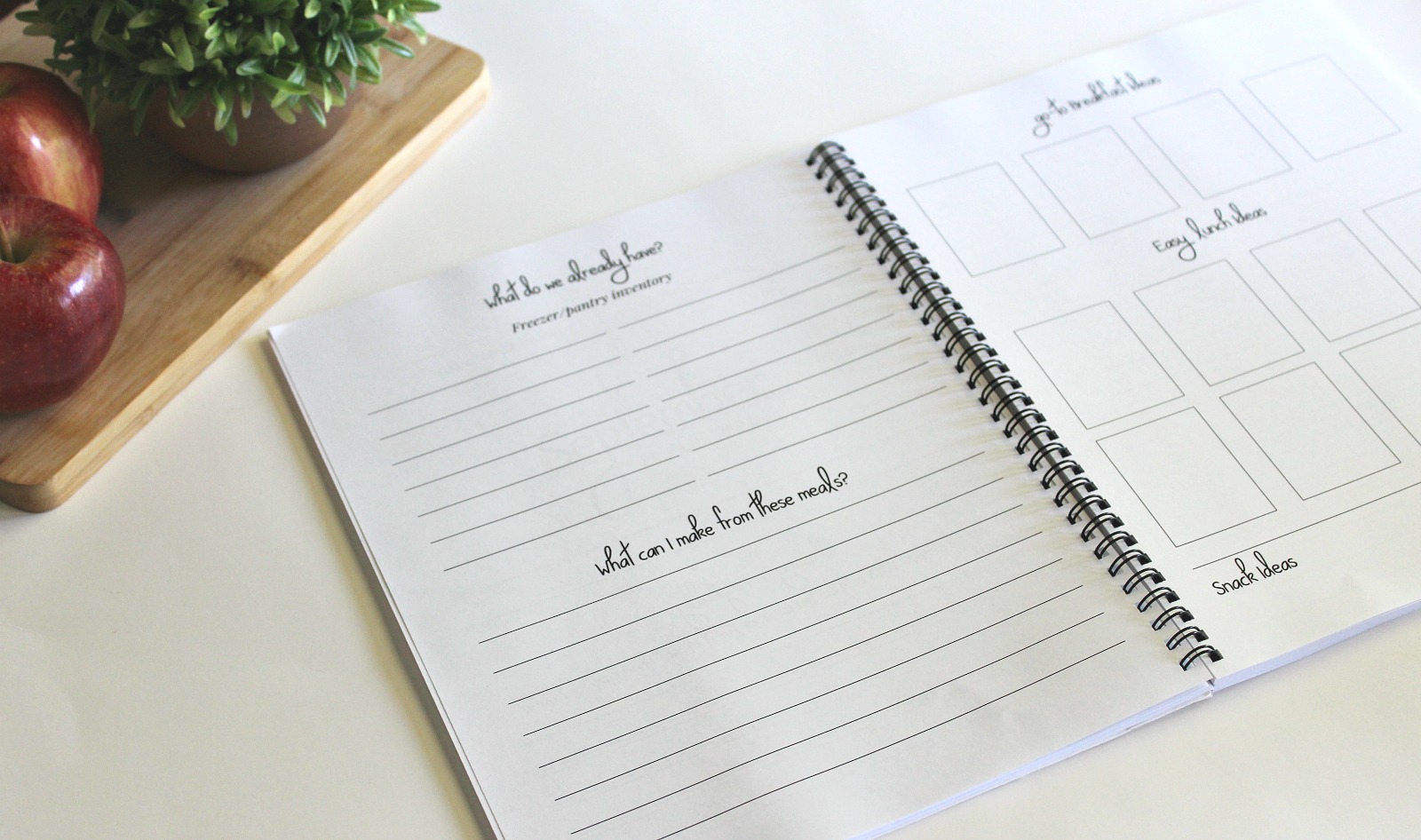 There are also helpful prompts to inventory what you already have in your pantry and freezer to make the most of your budget.
A personal favorite is a list of 20 Go-To Meals that you can easily plug into your monthly calendar, as well as a master monthly grocery list to save you time each month.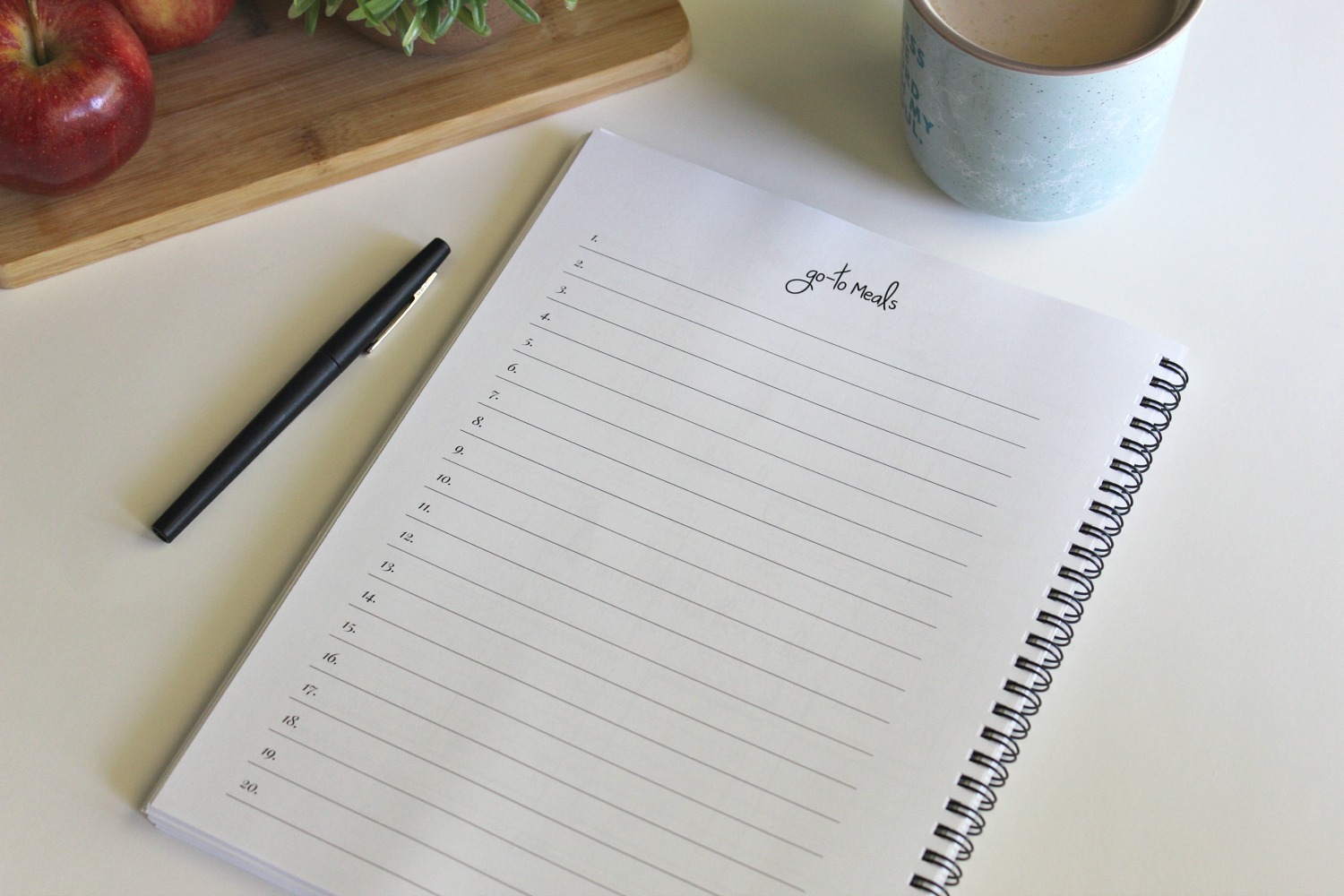 Each month there is also space to allow you to plan how you can show hospitality and bless others through making meals to deliver to a family with a new baby or inviting guests over for dinner.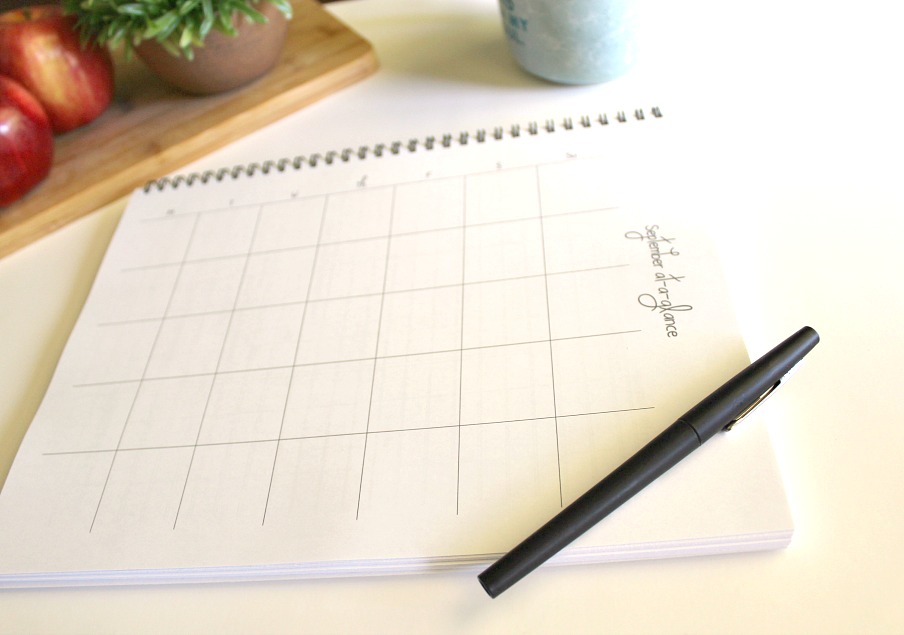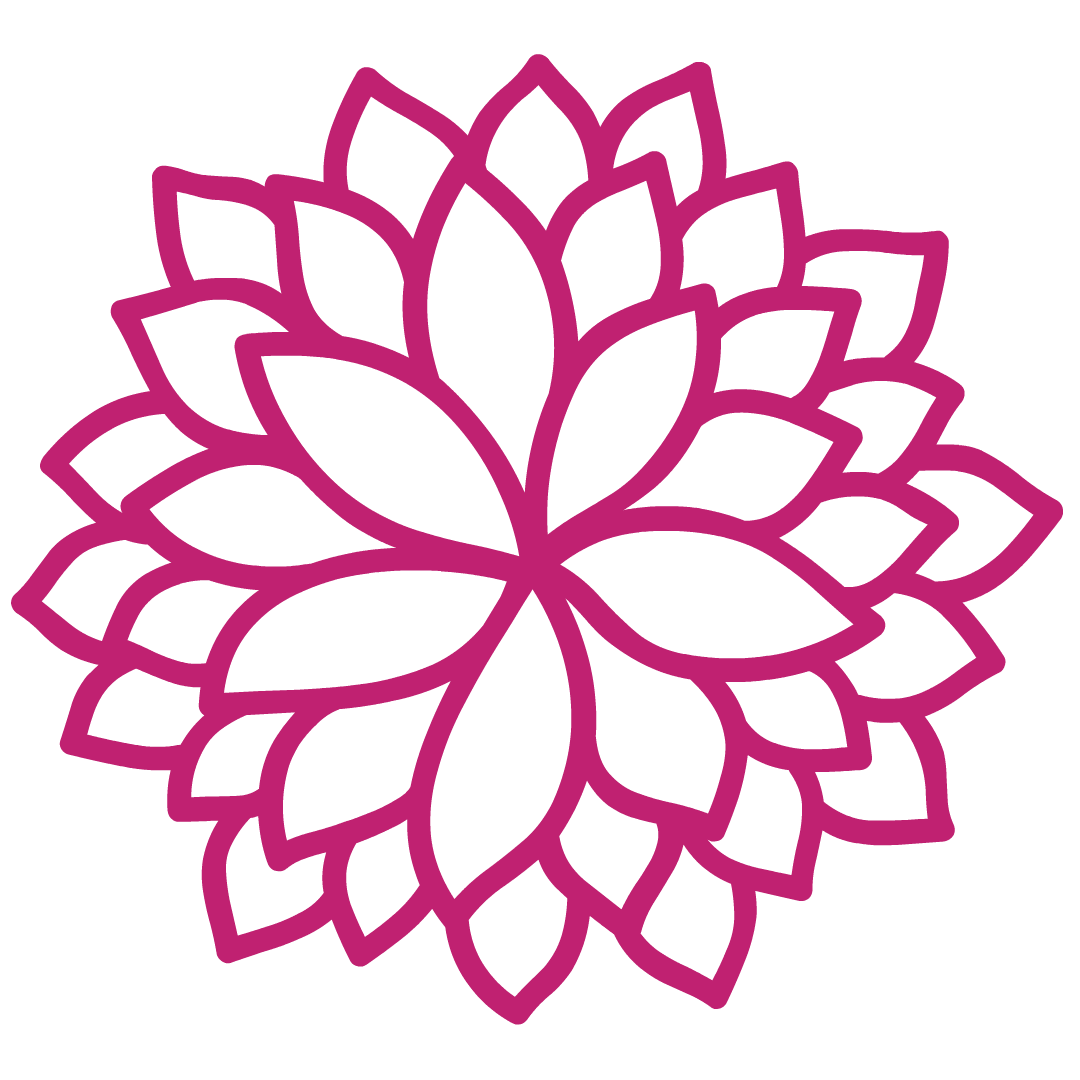 "My favorite feature in the CHK Seasonal Meal Planner is that I can pick and choose what pages to include so I can design and print a meal planner that meets all of my needs!" ~ Samantha G.
This course is closed for enrollment.
Weekly Meal Planning
The final section will help you every single week as you zoom in even further to break apart your seasonal and monthly meal planning.
The weekly planning section will help you think through your entire week and plan meals based not only on the season but what your family has on the calendar as well.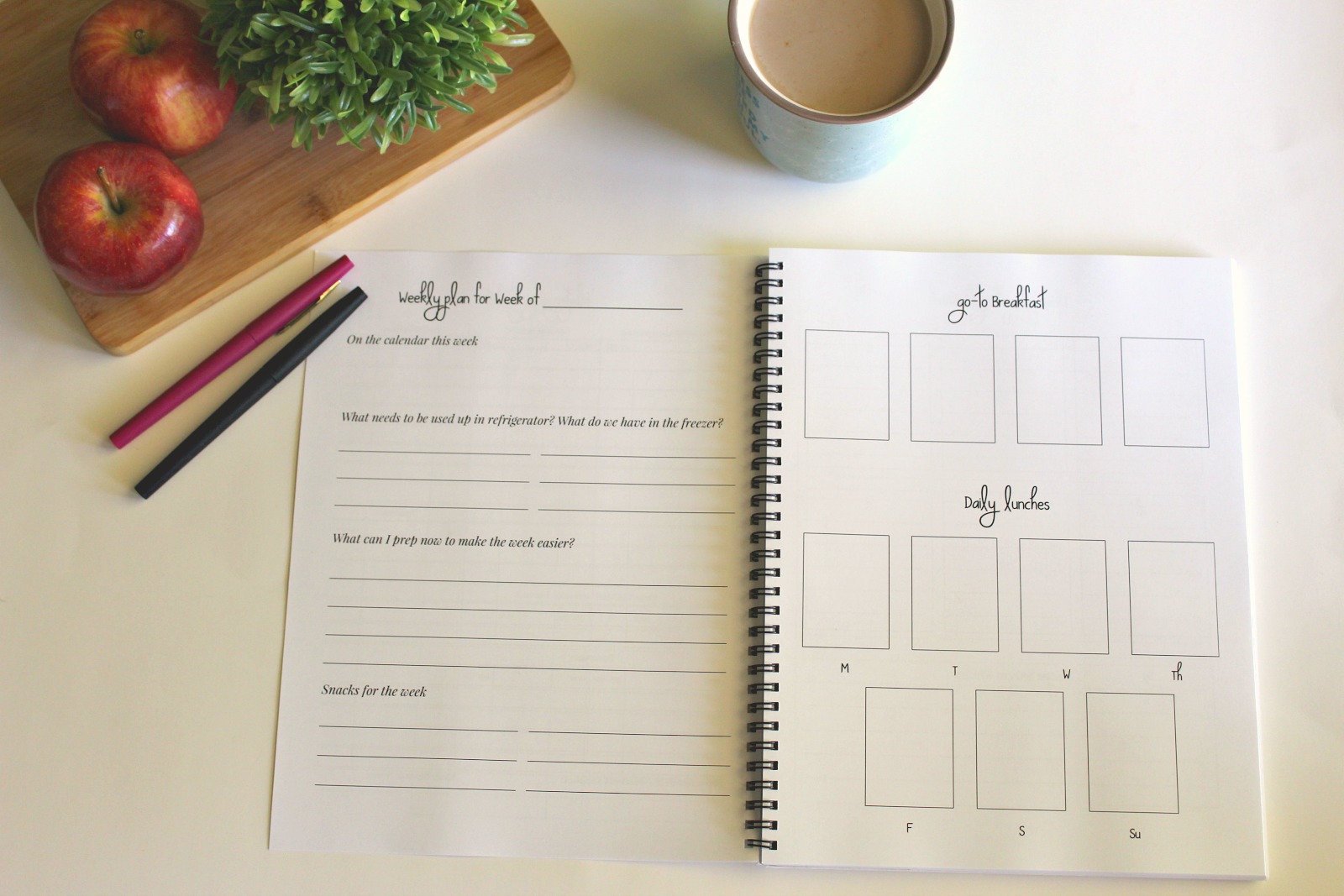 Busy week with lots of after school and evening activities? Plan easy crock-pot meals!
Have a lot of produces in the crisper drawer that needs to be used up ASAP? A roasted sheet-pan or stir-fry will use up those veggies so there is no waste!
Does your child have a birthday this week? Plan a day of their favorite meals to celebrate their special day!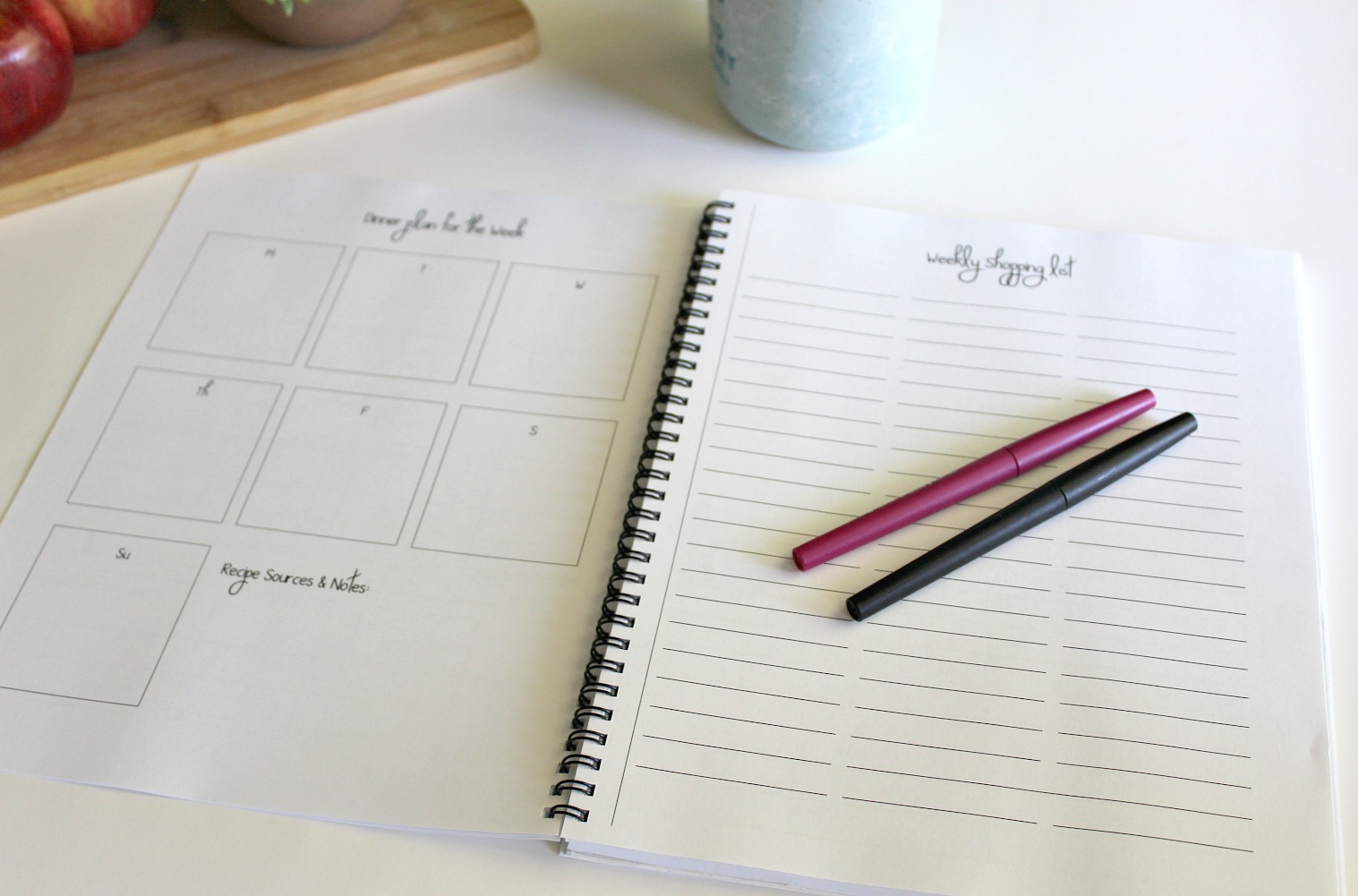 The dinner grid will help you visually think through the week and plan out what your family will eat for breakfast, lunch, dinner and even snacks.
There is even a take and go shopping list as well as a page for notes each week so you can record special memories or plan ahead.
The options are endless since this meal planner was designed to be truly customized to your family's needs!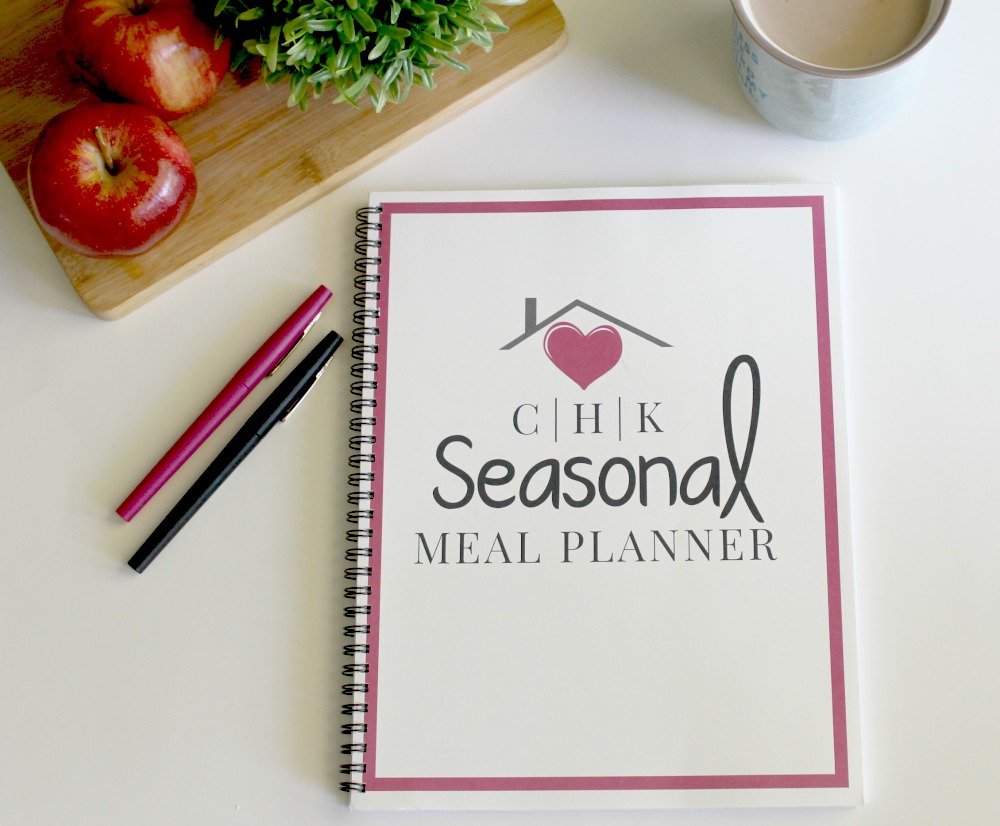 Bonus Resources
Included with your CHK Seasonal Meal Planner are kitchen resources and cheat sheets, as well as a holiday meal planner.
There is even an option to Build Your Own Meal Planner with plenty of printables to create the perfect meal planner for you!
This truly is an all-in-one meal planner!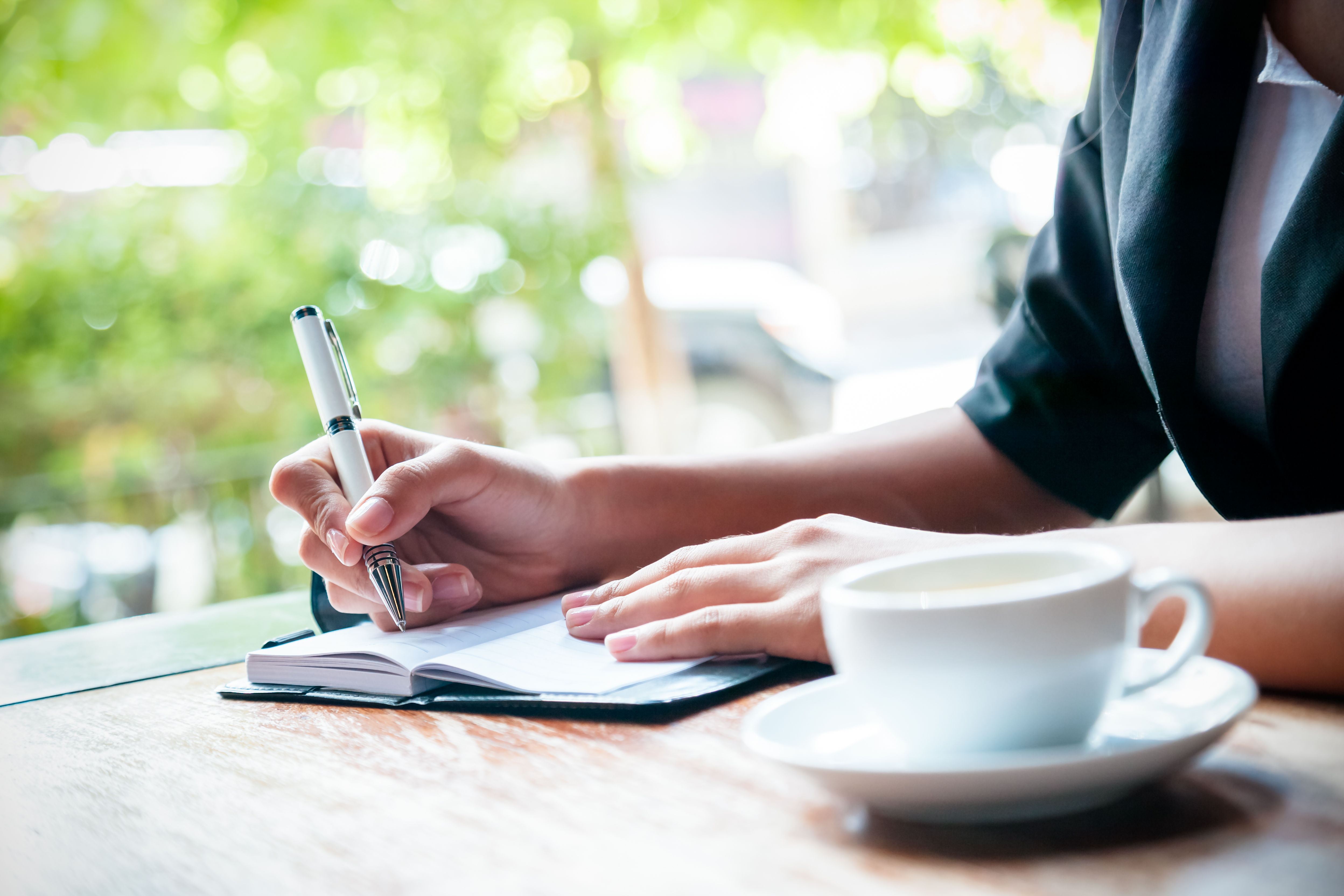 Want a Few More Looks at the CHK Seasonal Meal Planner?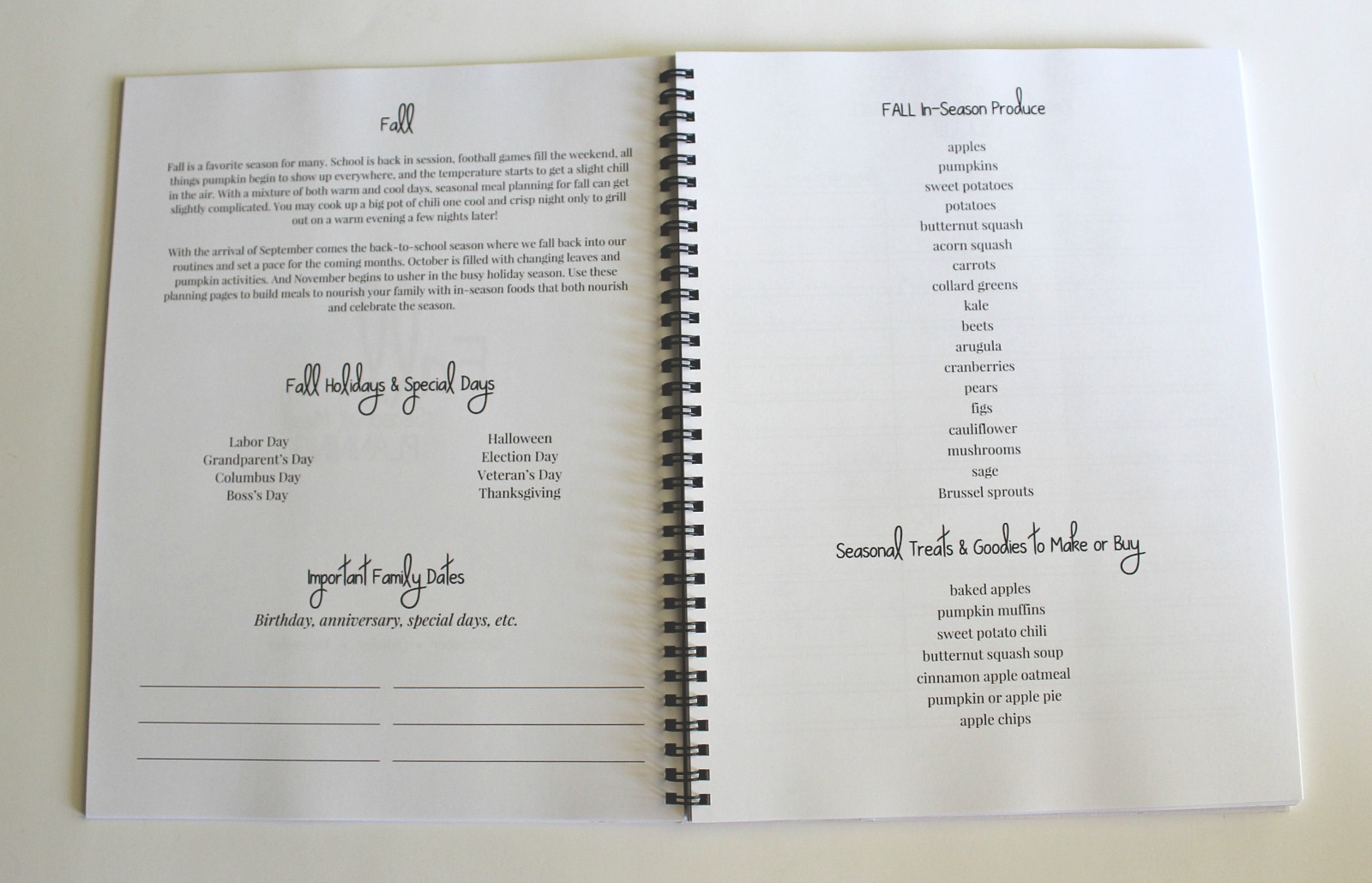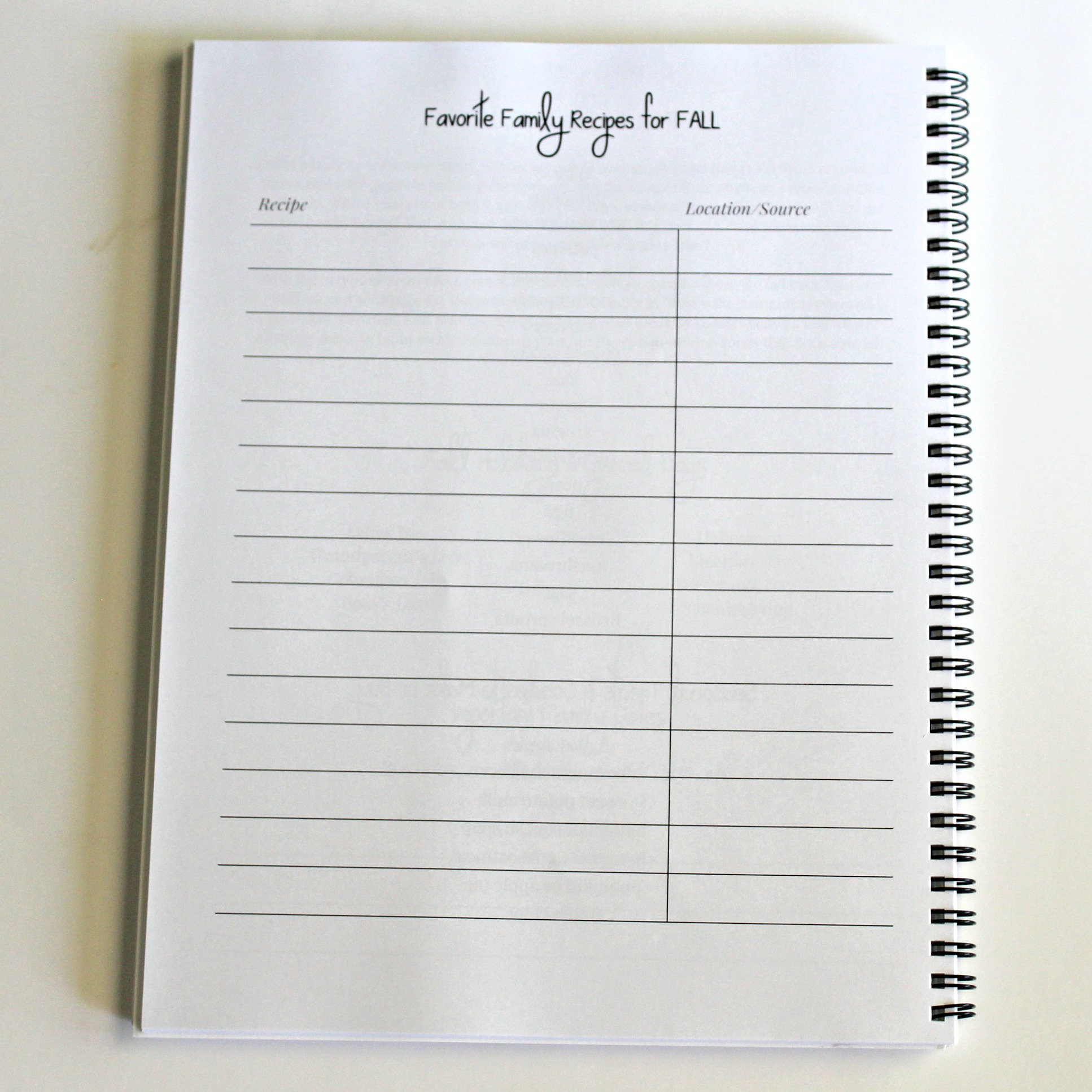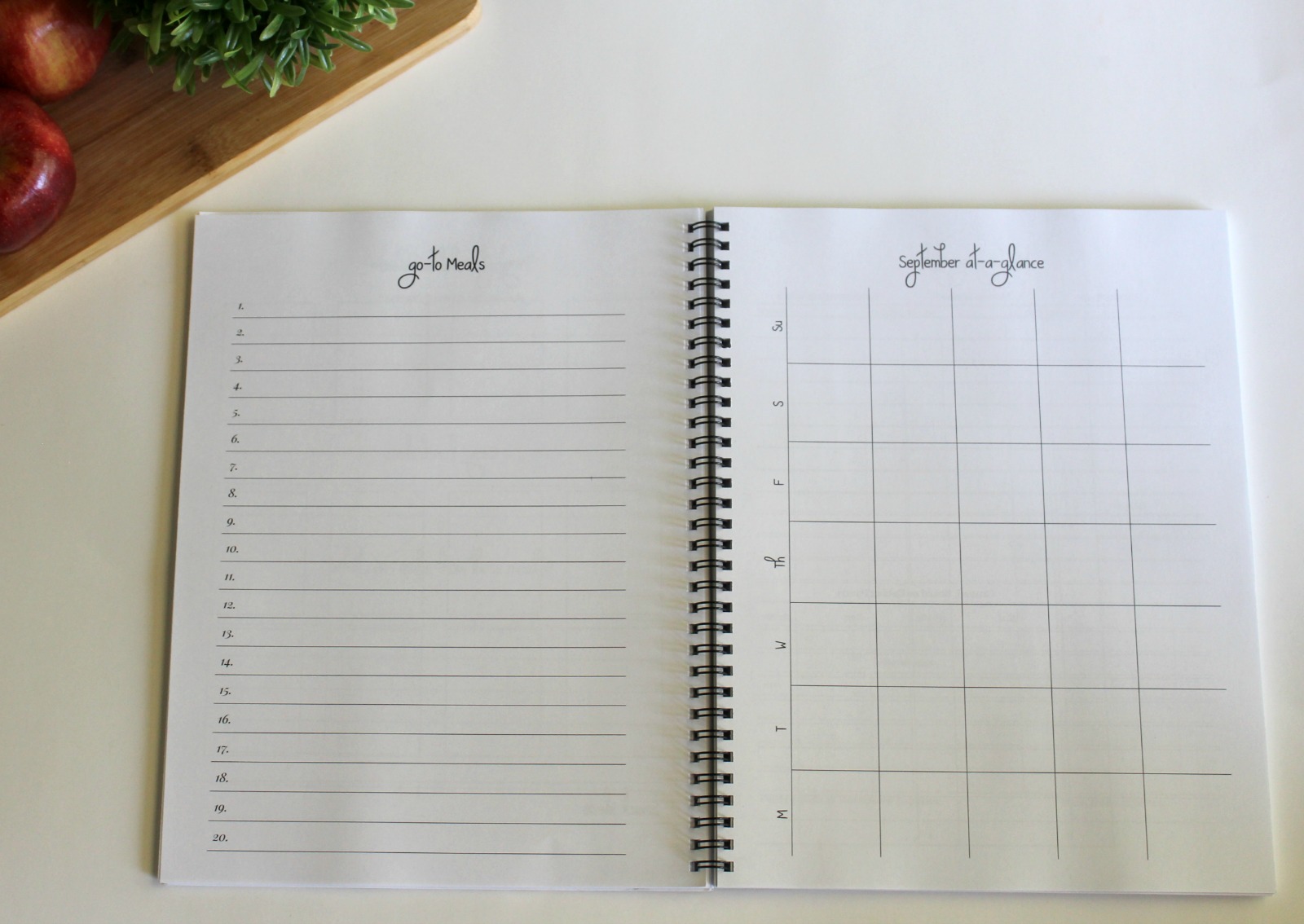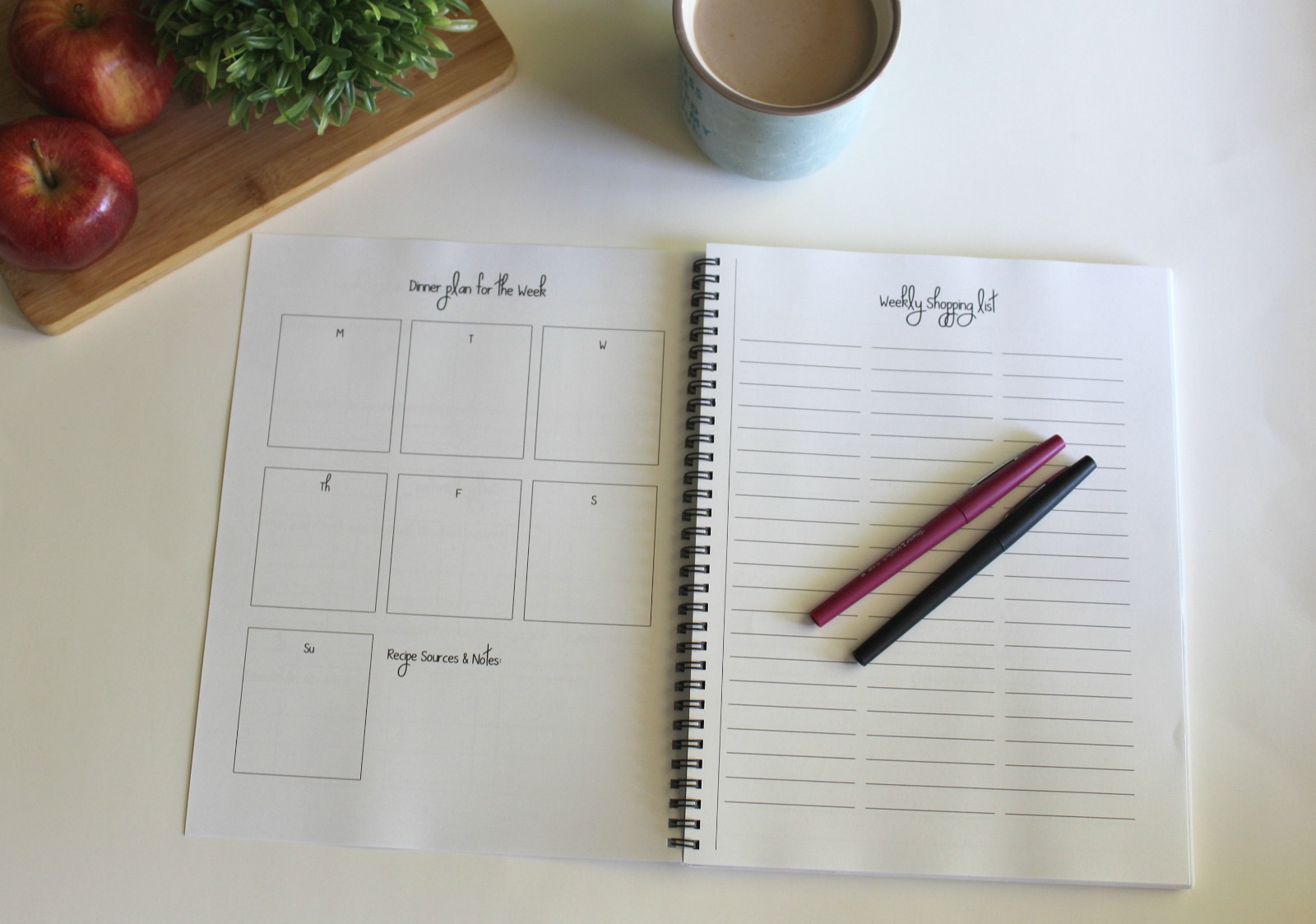 There are so many more printable pages inside the CHK Meal Planner!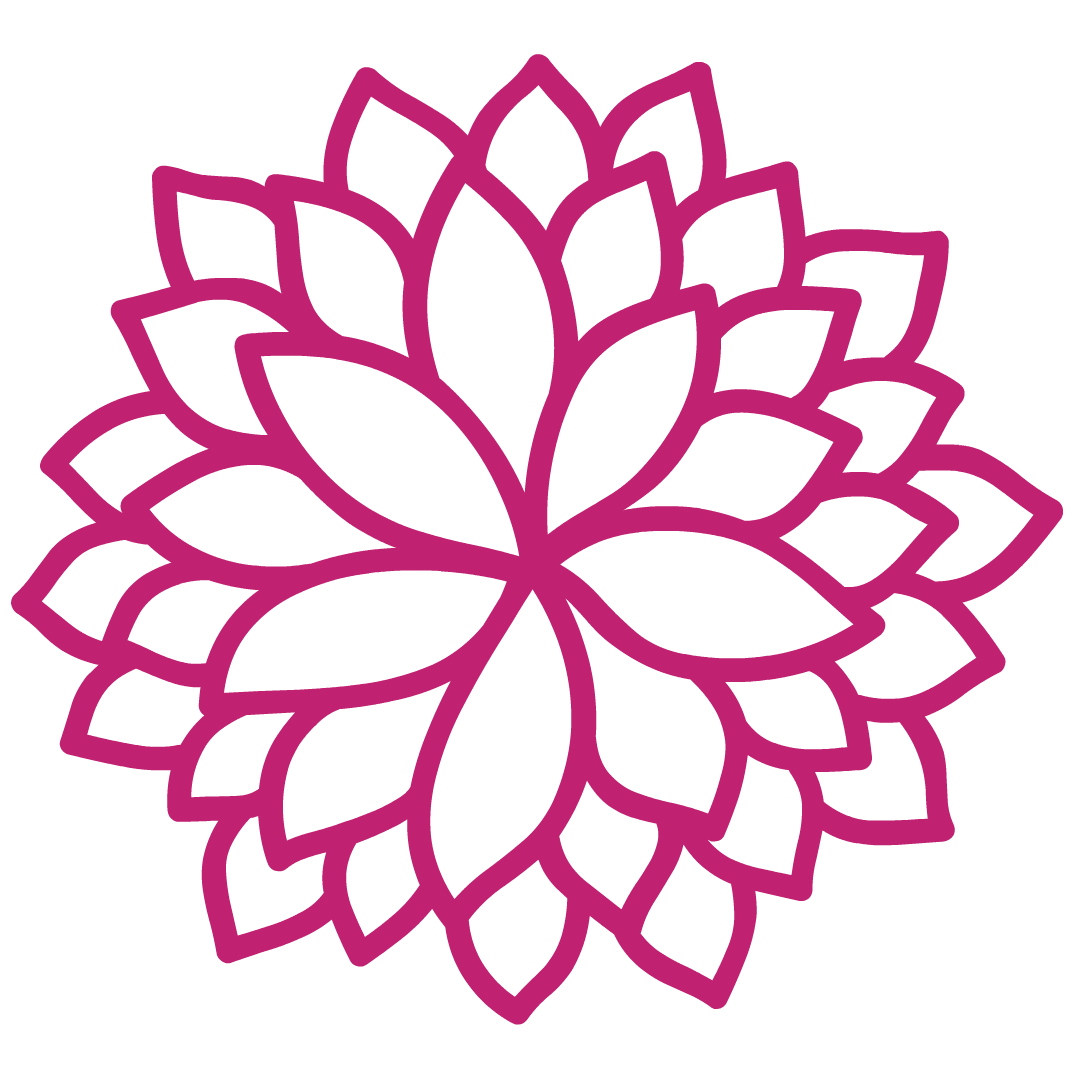 "I can't tell you how much I have been loving this meal planning system! It really does have everything I need to plan for the week but I love how it zones out allowing me to plan for the season and month. I was able to get ahead and plan for some upcoming birthdays. I also love that the CHK Seasonal Meal Planner includes prompts and reminders for hospitality. This is one area I haven't done do well in but with this meal planner I am reminded every single month to reach out and bless others. Thank you so much!" ~ Tina M.
This course is closed for enrollment.
Course Curriculum
Welcome! Start here & build YOUR Complete Seasonal Meal Planner
Available in days
days after you enroll
Download Your CHK Seasonal Meal Planner
Available in days
days after you enroll
Build Your Own Meal Planner
Available in days
days after you enroll
Important Info... Please Read
The CHK Seasonal Meal Planner is a digital download only.

It is designed for you to print at home to create a customized meal planner.
It was purposefully designed to be simple black text with lots of white space.
Everything you need to print and create a seasonal meal planner customized to your family's unique needs is included. All the months are undated so you can use again and again, year after year.
All instructions on how to print and put together are included inside.
Once you enroll, you will have immediate access to all parts of the planner.
No physical product will be shipped to you!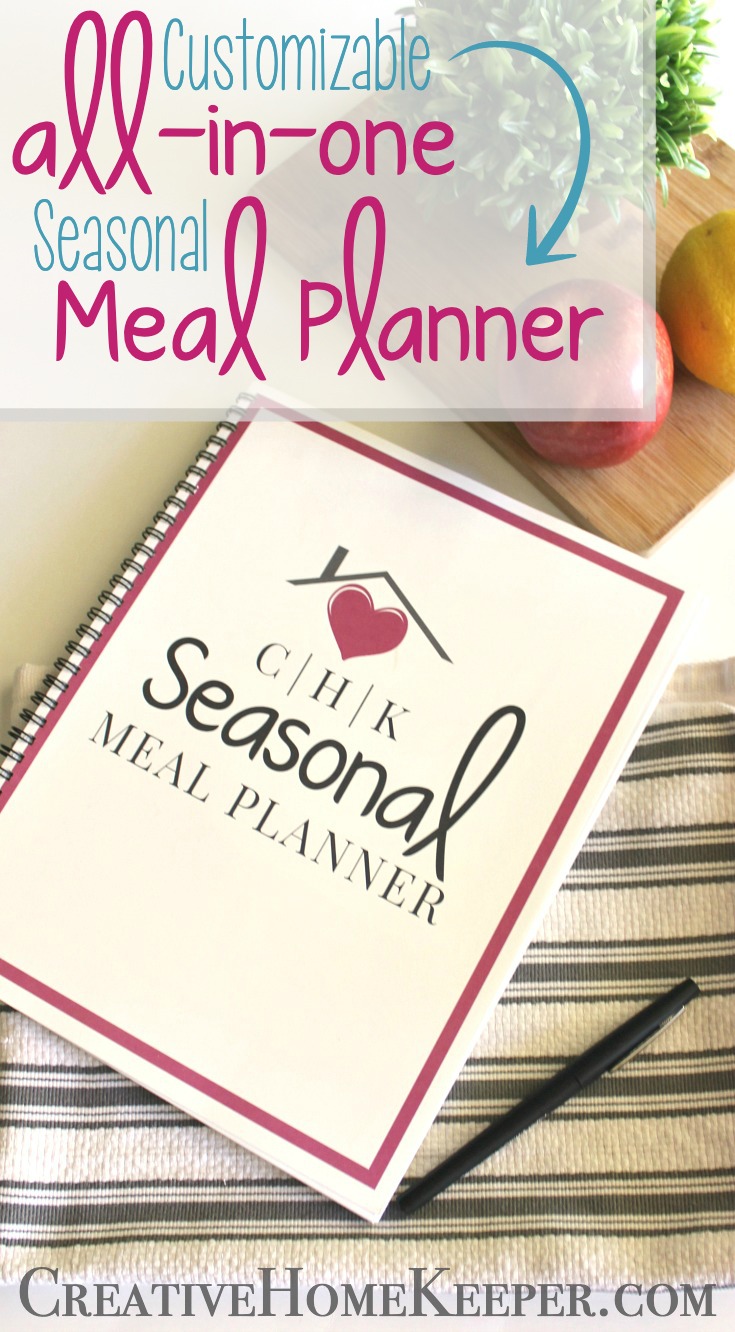 This course is closed for enrollment.