Are you working hard towards tasks that don't add value to your life?
Tired of creating goals that you don't, or can't, accomplish?
Want to live with purpose, intention, and meaning?
You're not alone.
I too used to feel totally overwhelmed when it came to setting, and keeping, goals. I created these long lists of unrealistic goals but what I was failing to do was actually recognize and identify what was truly important to me in the current life stage.
I am a big fan of goal setting. Goals have the ability to change your life, add purpose and value, and allow you to finally accomplish some things you have always wanted to do, but just never got around to it.
However in order to truly set and accomplish goals, you have to set the right ones!
I have been setting goals for myself for the past two years and have been amazed at just how much I have accomplished when my focus is priorities-based. I used to set too many goals resulting in goals not being met and feeling like a failure.
Anyone else relate to that too?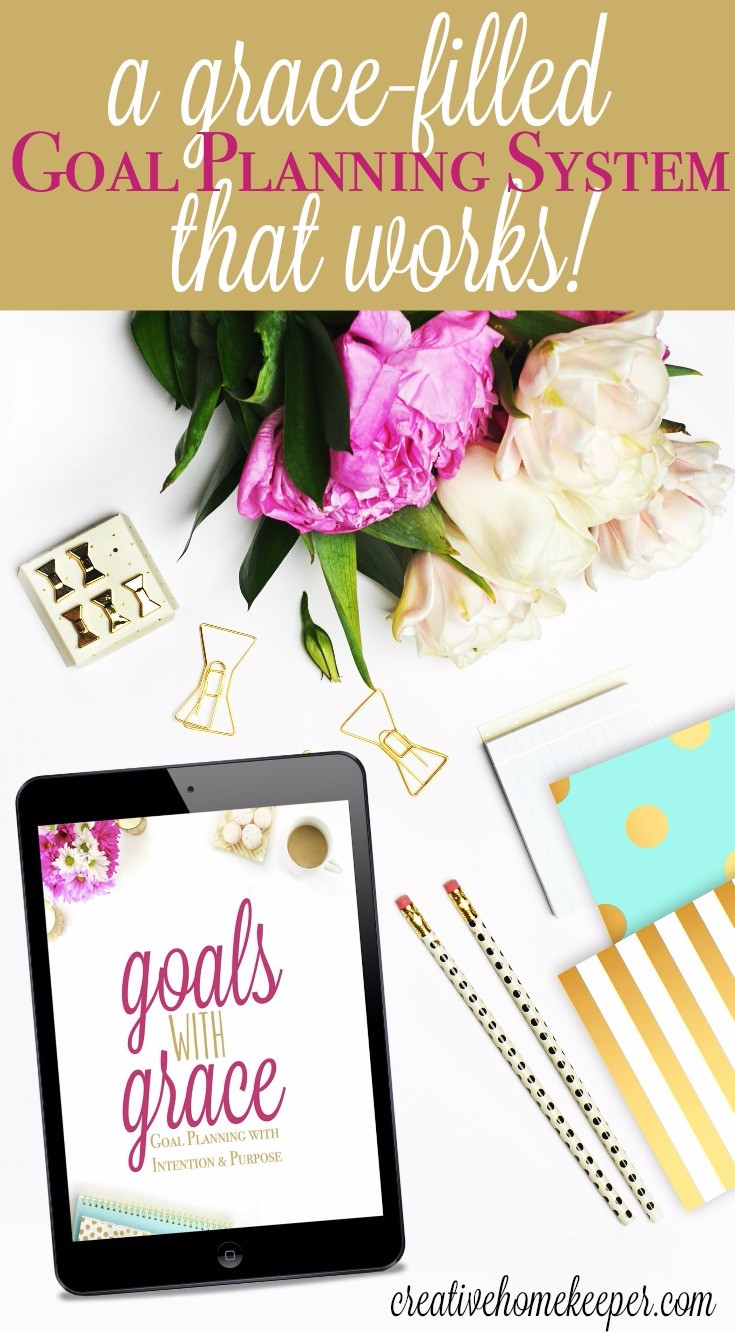 And that's why Goals with Grace was created.
I was tired of feeling defeated at the end of every year, month, week or even at the end of every day!
I was tired of spending the time setting goals but not actually creating a plan as to how I would accomplish them.
I knew there had to be a better way.
And there was... creating grace-based goals that align with the things I truly deemed important in my life.
Goals with Grace was created out of a desire for a goal planning system that did just that!
It walks you through the process that I have worked through to help you examine your priorities and create realistic, attainable goals that align to your priorities.
Best of all... you will create an action plan that will help you work towards completing those goals!